Against All Odds: The Power of Passion and Persistence
Friday, May 19, at 3:30 p.m. in the EMPAC Concert Hall 
Sometimes the cards are stacked against you and other times, they're in your favor. Moderated by Mary Simoni, Ph.D., Against All Odds is an all-female panel featuring four dynamic and successful women in philanthropy and STEM who will inspire you with their stories and experiences as they discuss the power of passion and persistence in making the best of the hand you are dealt.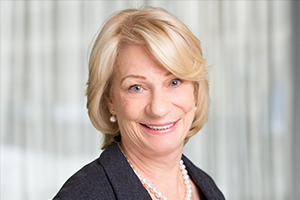 Marilyn Simons is a philanthropist focused on funding basic science research. A co-founder of the Simons Foundation, she currently serves as a co-chair of the foundation's board of trustees. Simons serves as chair of the board of trustees of the Cold Spring Harbor Laboratory, an outstanding U.S. research facility. She is a member of the boards of trustees of the National Museum of Mathematics and the Turkana Basin Institute, and serves as an advisory board member of Sandbox Films, a documentary studio dedicated to illuminating the art and beauty of scientific inquiry. In 2014, Marilyn founded the Stony Brook Women's Leadership Council, a mentoring program for outstanding undergraduate women at Stony Brook University. Marilyn Simons received a B.A. and Ph.D. in economics from the State University of New York at Stony Brook.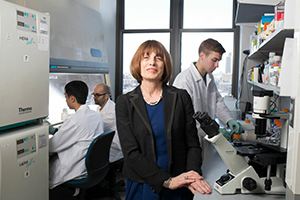 Gordana Vunjak-Novakovic is a University Professor, the first engineer to receive this highest academic rank at Columbia University. She is also the Mikati Foundation Professor of Biomedical Engineering, Medical Sciences and Dental Medicine. She directs the Laboratory for Stem Cells and Tissue Engineering, the NIH Tissue Engineering Resource Center, and Columbia's Center for Dental and Craniofacial Research.Her lab is engineering functional human tissues for regenerative medicine and patient-specific "organs-on-a-chip" models of disease. She is well published and highly cited, has mentored over 150 trainees, and has founded with her students four biotech companies. She is a member of nine national and international academies including the Academia Europaea, US National Academies of Engineering, Medicine and Inventors, Royal Society of Canada Academy of Science, and the American Academy of Arts and Sciences.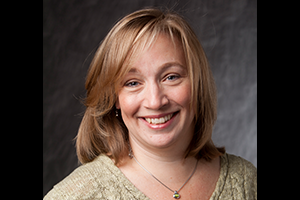 Karyn Rogers is an associate professor in the Department of Earth and Environmental Sciences and director of the Rensselaer Astrobiology Research and Education Center (RARE). With expertise in geochemistry and geomicrobiology, Dr. Rogers investigates the planetary conditions that fostered the emergence of life on Earth and that can generate habitability throughout the solar system. Building on her experience exploring life in extreme environments, Dr. Rogers focuses on how the early Earth gave rise to the first biomolecules and eventually to life. Her lab focuses on designing novel experimental devices that replicate geologic systems — including deep-sea hydrothermal vents, impact craters, and terrestrial pools and hot springs — in order to explore how simple molecules can be transformed into the precursors for life. She is also co-lead of NASA's Prebiotic Chemistry and Early Earth Environments Consortium and recently was appointed as co-chair of the National Academy of Sciences Committee on Astrobiology and Planetary Sciences.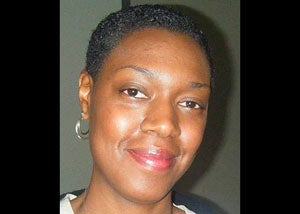 Shayla Sawyer is a professor in the Electrical, Computer, and Systems Engineering Department at Rensselaer Polytechnic Institute. Her Nano-Bio Optoelectronics research program expands the fundamental understanding, engineering processes, and potential applications of hybrid inorganic/organic materials for optoelectronic devices and sensors. This includes the fabrication of nanomaterials from bacteria, fabrication in a solution process, and the development of sensors and complementary systems. Her overall research goal is aimed at effectively fabricating and characterizing novel materials and sensors with consideration of systems that require sensitivity and/or selectivity to bring quantitative measurements in typically qualitative worlds. Professor Sawyer was recently named the inaugural director of the Mercer XLab which fosters a learning ecosystem that actively engages faculty, students, and staff in an educational experiment to amplify the learning experience of RPI students. Professor Sawyer is a highly regarded teacher for her unorthodox teaching style.